As part of the SECFORCE commitment to ensuring the provision of high quality services, SECFORCE has now achieved CREST certification. This will further complement the strong existing methodology and work of ethics.
SECFORCE is already recognised as one of the leading penetration testing service providers in both the UK and Europe with the ability to demonstrate expertise and professionalism to ensure clients are totally satisfied.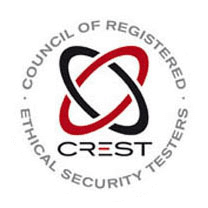 CREST is a not for profit organisation which brings a demonstrable level of expertise and professionalism to security and penetration testing market. The bar for entry is set very high to protect the interests of the buying community and provide a clear differentiator for professional testing companies. There are very few companies in the UK who can meet the requirements of CREST and those that do, like SECFORCE, have had to demonstrated the processes they utilise for testing are sound, they have adopted industry best practice in their approach to testing and they handle sensitive client information in an appropriate manner.
Ian Glover, President of CREST
The addition of CREST certification will provide further reassurance and confidence to the many clients where SECFORCE has already built a strong working relationship. We are really pleased that CREST certification has been achieved and view this as an important step forward in the continued enhancement of our service delivery
Rodrigo Marcos
For more information about our CREST assessments and discover how we can benefit your organization, please visit our CREST penetration testing page.