In recent years, there has been a significant rise in the adoption of cloud services as they are being perceived as convenient, powerful, and relatively secure.
The security of cloud services will always need to follow the Shared Responsibility model whereby it is the customer's responsibility to ensure that their cloud environment is properly configured.
In this article, we will be exploring two misconfigurations of AWS Cognito which, sometimes, may be overlooked by both customers and pentesters alike. You will learn not only how attackers can exploit them but also how to remediate them.
Before we dive into the vulnerabilities, what is exactly AWS Cognito and what role does it have in the AWS Cloud ecosystem?
---
AWS Cognito
According to the vendor, "Amazon Cognito provides authentication, authorisation, and user management for your web and mobile apps" but what does that mean exactly? Let's see it in practice to understand it better.
The following diagram, taken from Amazon, represents a typical scenario for Amazon Cognito where the goal is to authenticate a user and to grant them access to a specific web resource. For authentication and authorisation purposes, AWS Cognito offers two different methods for different scenarios which are the use of User and Identity Pools.

User Pools
A user pool can be imagined as a user directory in Amazon Cognito. Users and groups can be onboarded to a User Pool in order to give them access to a bespoke web application either directly (with the credentials defined in the user pool) or via social identity providers like Apple, Google, etc through the use of the SAML protocol.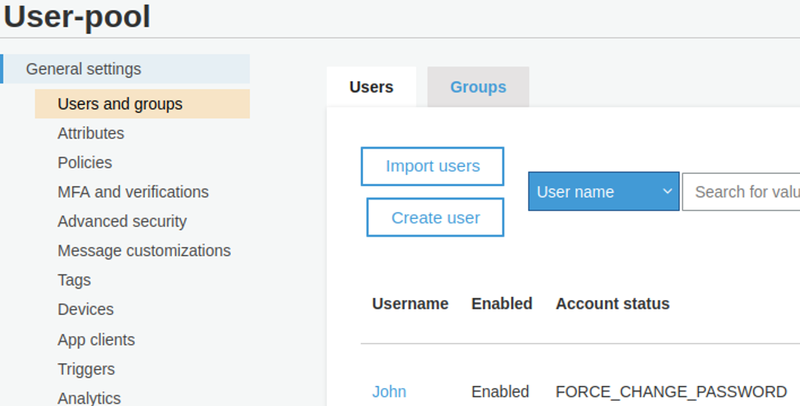 During a recent web application test, a misconfiguration was identified in the permission configuration of a custom attribute which allowed us to successfully perform a privilege escalation attack. Based on further investigation in our AWS lab, it was possible to determine that the misconfiguration was due to AWS default settings and for this reason, it is believed that many other companies and services may be affected by the same issue. Let's start by understanding what the attributes are and why they are important.
During the onboarding of a user in a User Pool, it is possible to specify which attributes should be enabled for that user and what their permissions should be (e.g. read/write permissions). The only attributes for which it is not possible to set Write permissions are the ones related to MFA policies and those involving the sign-up and verification process for a given user. For example, the "email_verified" attribute, which can have a "yes" or "no" value, cannot be modified as to allow write access for security reasons:

It is important to notice that, whilst the attribute's name/type are defined on a User Pool level, their permissions can be configured on App Client level meaning that different applications can be configured with a different set of permissions regarding attributes. This is also very important to know as all users belonging to the same App Client, which is the most common scenario, will have the same set of attribute permissions.
Most importantly, the AWS Cognito User Pool allows users to add custom attributes. This is performed by AWS prepending "custom:" to the name that was chosen for the attribute. Let's consider the following as an example of a vulnerable web application.
Let's suppose that a fictitious Trading web application was configured in a way to allow certain actions based on a user-role setting. As such option is not natively supported in User Pools, it would be possible to define a custom attribute that will include the details of the user's role and some backend code responsible for parsing the token and the role associated to a specific user. Let's suppose that the roles available in the web application are only the following:
Read only - The user only has read recent trading transactions
Admin - The user has admin rights and can read but also issue new trading transactions
A viable option would be adding a custom attribute to a user containing the name of the user role. What could possibly go wrong, right?
According to our research, the permissions set for any custom attribute during the creation of a User Pool is Read and Write by default.
For this reason, we have reached out to the AWS Security Team which recognized our submission and proposed a change in their document to better reflect the Cognito behaviour.

Please refer to the following videos for a quick overview of AWS Console's new/old UI default settings when creating a user pool: